Control Sales: Your Resource for Design-In Solutions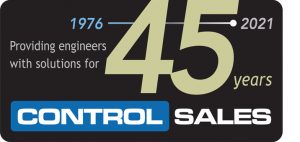 Control Sales, Inc. is an established manufacturers' representative organization servicing Northern Illinois, Wisconsin, Minnesota and Iowa. We specialize in selling electronic and electromechanical products to mid to large sized OEM customers in Industrial, Aerospace, Medical and Telecommunications Industries.
With an emphasis on superior service and custom, design-in solutions, we deliver high value opportunities to our stakeholders. Our longevity and success is the result of strong relationships with our Customer, Principal and Distributor Partners combined with experienced technical salesmanship and business acumen.
We welcome you to our website and invite you to see how Control Sales can meet your company's needs. We're here to serve you!