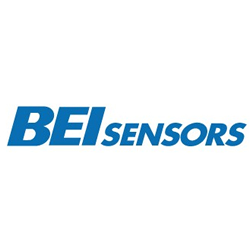 Control Sales, Inc. is proud to announce a major expansion of its product line with the addition of BEI Sensors, a state of the art manufacturer of encoders and sensors for extreme applications. Serving the industrial, military, aerospace and off-highway markets, BEI Sensors provides an extensive range of products from standard off-the-shelf to completely customized solutions for any challenging application.
"We look forward to our collaboration with BEI Sensors to help bring their technology to our Midwestern customers, especially those looking for specialized products for extreme applications. BEI Sensors, a global leader in speed and position sensor technology, is an outstanding addition to our line card." said Kingsland Coombs, President, Control Sales, Inc.
Backed by decades of experience, BEI designs sensors that offer uncompromising quality, performance, and reliability. The comprehensive product line includes optical and magnetic encoders, Hall effect sensors, potentiometers (wirewound, conductive plastic and hybrid), electronic interface modules, wireless modules, and a variety of product accessories. Specialized products for extreme applications include those for wash-down and corrosive environments, extended operating temperatures, high shock and vibration, wet and dirty operations and products certified for hazardous area use.