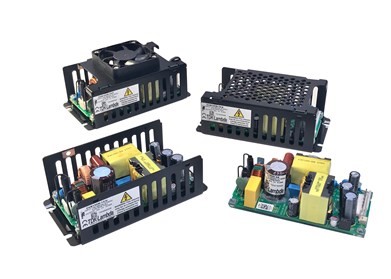 TDK Corporation announces the introduction of the TDK-Lambda brand CUS150M series of ACDC
150W rated power supplies, with the capability of operating in ambient temperatures of up to
85°C without the need for forced air cooling. Certified to medical and ITE standards for Class I
and II (no earth ground connection) operation, the product meets both curve B radiated and
conducted emissions. CUS150M target applications include medical, home healthcare, dental,
test and measurement, broadcast and industrial equipment.
Learn more at www.us.tdk-lambda.com